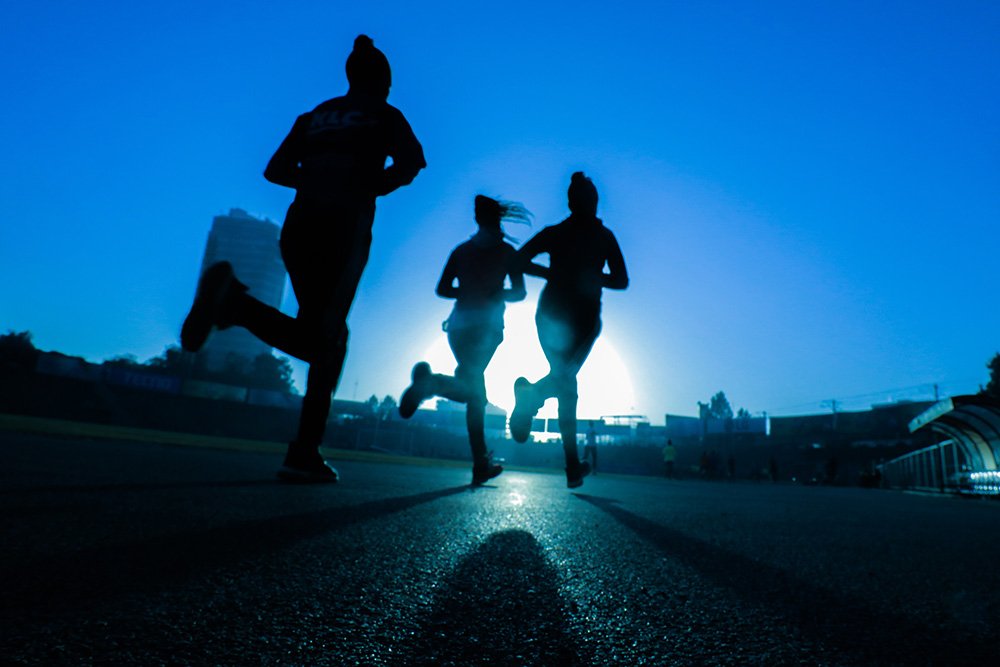 Joint pain stems from any area of inflammation in the cartilage, bone, ligaments, and tendons that make up the joints in your body. Todd Koppel, MD, is a board-certified physician specializing in pain management at his practice, Regenerative Pain & Sports Medicine Center of NY/NJ, in New York & New Jersey, and the surrounding areas. Dr. Koppel provides treatments that are minimally invasive, but deliver maximum pain-relief and mobilization benefits for men and women suffering from chronic joint pain in their hips, shoulders, knees, and spine. Call the office to schedule a consultation or use the online scheduler to get expert relief from joint pain. 
What's causing my joint pain?
The most common underlying cause of chronic joint pain is osteoarthritis, a degenerative condition that affects 27 million people in the United States. Osteoarthritis is common in knees, and it occurs when the cartilage breaks down, making your bones rub together. It can happen to people of all ages, but osteoarthritis is usually the result of years of wear and tear from a sport or just overuse.
If you have osteoarthritis, you often have pain and inflammation in your knees, hips, lower back, or neck. Sometimes this degenerative condition affects your fingers and toes, too.
Other causes of joint pain include:
Rheumatoid arthritis
Lupus
Gout
Lyme disease
Fibromyalgia
Hypothyroidism
Joint pain may also be a sign of tendinitis or bursitis — conditions that affect the tendons surrounding a joint.
Have a Question
We offer free consultations for regenerative treatments such as PRPS & Regenerative Cell Therapy
What are the risk factors for developing joint pain?
A few risk factors that contribute to joint pain include your weight, age, and lifestyle. If you have been overweight most of your life, as you get older, you often feel that extra pressure on your joints – especially your knees – where osteoarthritis commonly sets in. If you are obese, you are at risk of developing joint pain in your knees, hips, and ankles.
As you get older, the cartilage that surrounds your joints becomes less flexible and has less capacity to repair itself than it did when you were younger. So, if you've had previous injuries to your wrist, knee, or elbow, by the time you reach your 40s and 50s, you may experience joint pain from arthritis. Regenerative therapies are often beneficial in the healing process for painful, arthritic joints.
How does regenerative medicine help relieve joint pain?
Regenerative therapies, including Regenerative Cell injections, platelet-rich plasma (PRP) injections, and prolotherapy, all help to promote healing in arthritic, degenerative joint cartilage. When Dr. Koppel injects growth factors, regenerative cells, and other substances that stimulate your body's natural healing response, you respond by generating newer, healthier tissue to repair the joint. Regenerative medicine may also help slow further degeneration from taking place in the treated joints.
Regenerative therapies are beneficial to relieving joint pain and inflammation without having to undergo extensive surgical procedures to repair the joint.
If you suffer from joint pain, Dr. Koppel and the team at Regen Pain NJ offer a variety of treatments. They take an individualized approach to finding the best combination of therapies that work for you long term. To schedule a consultation for joint pain, call the office or use the convenient online scheduler.
"Dr. Koppel was able to help resolve an over-training issue I've been dealing with for months. The doctor and his staff are welcoming and professional. I'd recommend them to anyone looking at non-surgical options for joint issues."
Trevor McKenzie
"After years of hip and leg pain, Dr. Koppel used PRP injections on both my hip and leg. The pain is now gone. Plasma rich protein is safe and effective. Dr. Koppel is an expert at getting to the root of the pain and eliminating it. I am eternally grateful to Dr. Koppel for his expertise and kindness."
"Dr. Koppel is a very caring and compassionate Doctor. He is always available by phone for questions and concerns. The well-being of his patients is his top priority. I am feeling so much better from the treatment he did. I would highly recommend him"